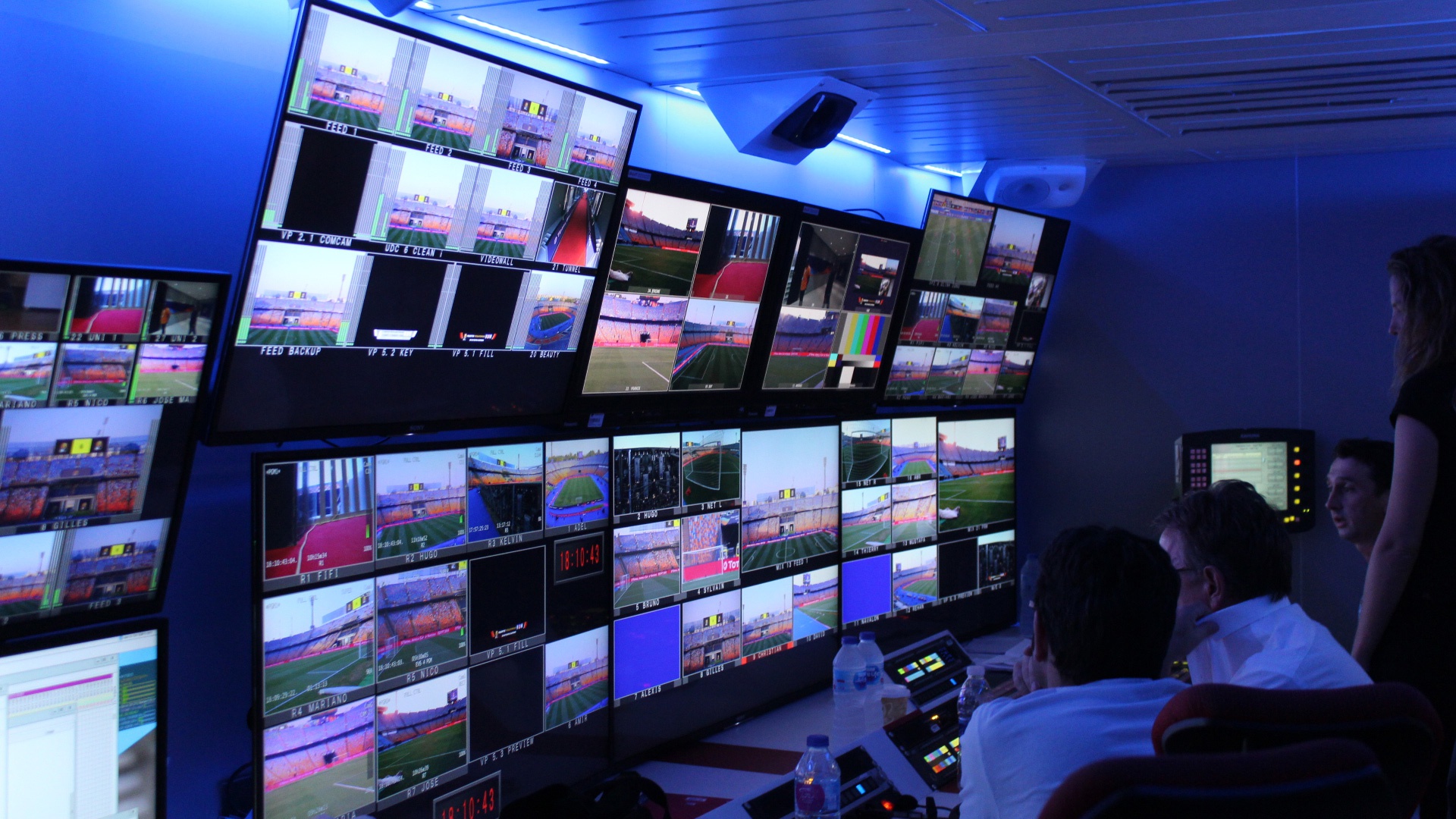 For the first time in the history of the AFCON, a 24-team tournament is being held, hosted by Egypt across six stadiums, over four cities. With leading TV production and transmission technologies provided, Egypt -for the first time in Africa was able to broadcast in 4K for the opening and final games, and ensure HD broadcasting for the rest of the events for the eyes of spectators all around the world. TRD (Technical Research Department), as a governmental authority, were willing to help as much as they can to provide what's needed in order to present the 2019 AFCON in its impressive form this year. Without their support throughout the preparations and the event itself, the tournament would not have been as successful as it has been.
In order to fulfill this, Technology KAR were picked to be their technical partner. Technology K.A.R  has contributed hugely in the AFCON 2019 tournament by providing world-class services for the tournament in collaboration with MEDIAPRO.
MEDIAPRO, another leading company in its field, participated in multiple African tournaments throughout many years. MEDIAPRO have provided 6 OB VANS for this year's AFCON, each with 24 cameras including a Skycam, 2 steady cameras and 2 goal cameras.
Special Thanks to our Egyptian partner Iris Media in collaboration with Globecast, a leading French satellite services provider, for doing an excellent job distributing signal to the right-holder networks all around the world.
We, Technology KAR, have certainly faced a "Mission Impossible" sort-of task mainly due to a short 5-months' notice for such a massive sports event. This couldn't have been possible without such a hard-working and determined staff. Our staff were able to quickly handle even the most serious of problems within a limited time frame, in order to flawlessly complete this event.
We were honored to have been a part of such a successful event, presenting a part of what Egypt can really provide to the world. It certainly was a mission well done. A lot of thanks to each and every authority that contributed in that enormous event, your efforts contributed substantially to the quality of the AFCON 2019 championship. The success of the TV production was enhanced by the professionalism displayed by each staff member from each contributing party, which was represented in the support and logistics that was received.